I love working with a theme and I think a theme can benefit both horses, riders and spectators greatly. You get to see several different examples of the same theme which in turn creates a deeper understanding both for the theme aswell as for the behaviours/exercises we are working with.

I prefer medium sized groups to allow for much interactions between the participants and I welocme discussions.

However it is you as an organizer that sets the schedual. For longer travels larger groups is sometimes a must. So just let me know what you prefer and we try to make it happen.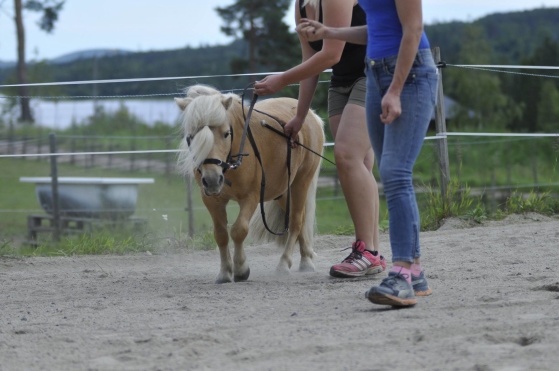 I focus on teamwork. You, your horse and me. Togheter we set up trainingplans that suits both your horse and you.

My first focus is on creating a relaxed horse that is motivated to train with humans. My second focus is on your cues and your position. No matter if you work from the saddle or from the ground I can help you improve your timing. To give you a feeling for your horses movements in balance and in harmony.

My philospohy is to help the rider help the horse. Calm and balanced. Working towards straightness.

Every horse, no matter the breed, deserves education and to have a meaningful life. For most horses traing is an important enrichment and we should all strive to be the best trainer we can be for our horses!